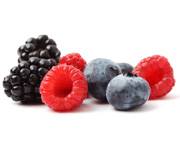 Sun Belle Berries Get Around
Where have you seen Sun Belle berries? Tell us! Our customers, relying on Sun Belle's quality and superb logistics, distribute Sun Belle berries to shops in Moscow, Tokyo, Hong Kong, Milan, Paris, London, Amsterdam and the Gulf states, in addition to stores and food service companies throughout North America. Grown in the Americas, shipped globally!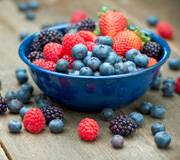 Don't Passover the Berries this Easter!
Whether hosting an Easter brunch or the family seder, make berries part of the festivities. They are colorful, healthy and delicious and take absolutely no prep time. Serve fresh raspberries, blueberries and blackberries alone or dressed up with a dairy or non-dairy topping.